Lesson 1. Branding Strategy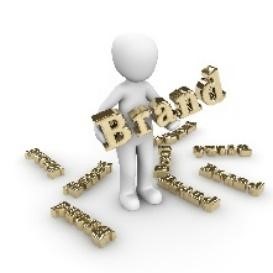 Branding Strategy – Aim and essential components
A brand can be defined as a set of associations that a person or group of people make about a company, product, or service. Branding strategy is a plan that contains specific, long-term goals that can be achieved through the growth of a company's brand – the unique components that make a brand identifiable. It is the marketing practice of actively shaping a brand – of trying to harness, generate influence, and control the set of associations to help the business become more successful. For example, does the brand lead the customer to an increased sense of well-being? Does it lead to a sense of belonging with others? A branding strategy should aim to set the brand apart from other brands, making it instantly identifiable and unique from other brands.
The essential components of building a comprehensive branding strategy/plan should include the following factors:
A definition of the company's purpose: vision and mission statement. What is the company's big idea? What values does it have? Where is it going?
Identification of the company's tagline and messaging pillars. A tagline is a sentence, word or phrase used to summarise a market position; messaging pillars are the key stories a company wants to tell about their brand.
Consistency: this refers to only communicating about things that relate to or enhance a brand. It is important to consider what every piece of communication means to the company.
Emotion: the use of emotional triggers to connect with customers on a deeper level. For example, does the product make them feel more connected with others/part of a group?
Flexibility: while it is important to be consistent, brands also need to remain flexible to make relevant adjustments to sustain and build interest and set the brand apart.
Employee involvement: ensuring employees understand the brand vision and are communicating with customers and representing the brand in this manner.
Customer awareness: the better a company understands its customers, the more successful it will be. What is the problem the social enterprise is trying to solve? What is it helping its customers to achieve?
Customer loyalty: rewarding customers for their loyalty. Furthermore, highlighting the positive relationship a company has with its existing customers works to attract further potential customers.
Competitive awareness: improving a brand by learning from the competition. Looking at what works and does not work for other similar companies and using this information to help position the brand.
| | |
| --- | --- |
| Benefits of an effective branding strategy | Challenges of creating an effective branding strategy |
| -makes the brand more identifiable | -ensuring the brand vision is fully understood by all company members – if not, marketing and business decisions may be made which do not reflect the company vision |
| – sets it apart from other similar brands | –maintaining brand relevance: ensuring the brand is up-to-date and engaging |
| – aligns the brand with customers' needs and emotions | -focusing on the emotional as well as the logical reason consumers shop – it is important to remember consumers are emotionally driven |
| -helps the brand achieve success by leading to increased sales and customer loyalty | -maintaining brand consistency, coherence, value, and position |