Lesson 1. How to start designing a mentoring programme?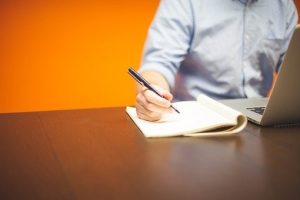 Formal mentoring practices require formal procedures, and a mentoring programme is key to a successful mentoring relationship. Whether you intend to mentor to boost entrepreneurship practices, or are planning and implementing a reverse mentoring programme, you must align the four mentoring phases in three basic management steps:
Step 1. Planning
Step 2. Implementing
Stem 3. Assessing
In this suggested methodology, the planning phase will correspond to the two initial phases of the mentoring practice – the preparation and initiation phase. So, this basically means you will be planning for different levels/situations but with one final purpose:  to design your mentoring programme (a formal document to guide you in your mentoring practices).
First, as seen before, in the preparation phase you will be organising yourself for the mentoring relationship, i.e., you are already planning your mentoring programme. But within the context of this training, we are not talking about a generic mentoring programme. You are specifically designing a mentoring programme to boost senior entrepreneurship in social innovation ecosystems. Having this in mind, you will have to formulate some questions to answer the 5W's and 1H methodology (why? who? how? what? where? and when?). Following here, we provide you with an example on how to do so:
Why? (OBJECTIVES): Why am I doing this? Why am I going to mentor seniors to become entrepreneurs? Why is it important to mentor seniors to become social entrepreneurs/ to create social businesses?
Who? (PEOPLE): Who are the individuals I am going to mentor? Are these people from my network? Do these people have no entrepreneurial experience? How can I select mentees?
How? (METHODOLOGY): How can mentoring be a mechanism to support entrepreneurship? How can mentoring surpass training on how to provide individuals with key entrepreneurship competences? How am I going to evaluate/assess the programme (self-evaluation) and my mentee progression?
What? (CONCEPTS, PRACTICES AND TECHNIQUES): What are the most appropriate mentoring models to enhance entrepreneurship? What are the most suitable practices and techniques for entrepreneurship mentoring? What training do I need?
Where? (CONTEXT-S): Where is entrepreneurship mentoring being implemented (For example: best practices)? Where can I implement my mentoring practices? Should I be considering E-Mentoring?
When? (SITUATION(S) AND TIMEFRAME): When should I implement a mentoring programme to boost 50+ entrepreneurship? When should this programme start? When should this programme end?
The questions presented are just an example of what you must consider when planning your mentoring programme. This is a basic management technique that any entrepreneur should be able to perform. After this first exercise and starting with a clear definition of your vision (the answer to the question "why") you should be able to draft your mentoring programme structure:
Part 1: Aims and objectives:
Clear definition of the aims, objectives and purpose of the mentoring programme
Part 2: Scope of the mentoring programme
Target groups characterisation.
Type(s) of mentoring model(s)
Part 3: Programme implementation
Training: train-the-mentor.
Matching mentor and mentee.
Part 4: Programme quality processes
Evaluation of the general mentoring relationship, including self-evaluation (mentor) and assessing the mentee progression.
Part 5: Tools and templates
Platforms that will be used.
Mentoring agreement.
Mentoring sessions plan.
Mentee action plan.
Evaluations forms.
Mentoring exercises.
Handbook: Mentoring: supporting and promoting professional development and learning[1]
(Read only the indicated pages and resources and good practice checklist)
Pages 5 to 17
Resource 8 – Mentor role description and person specification, p. 37
Resource 10 – Description of mentee responsibilities, p. 39
Resource 19 – Pitfalls and barriers which can cause programmes to fail, p. 52 to 53
Practical example: U.S Department of Energy, Mentoring Programme[2]
[1] https://www.stepintoleadership.info/assets/pdf/SSSC%20Mentoring%20guidance.pdf
[2] https://www.energy.gov/sites/prod/files/2014/11/f19/DOE_Mentoring%20Guidance%20%20Pgrm%20Plan2_0.pdf