Lesson 2. E-Mentoring in practice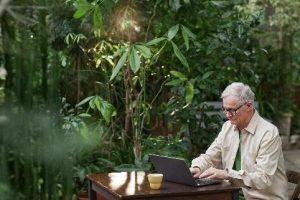 Selecting Digital Tools for e-mentoring
It is important to consider the advantages and disadvantages of the different digital tools available when selecting the appropriate digital tools to use for e-mentoring. Will the tools be suitable for the intended users? What type of communication should the e-mentoring programme facilitate? Immediate response? Discussions? One to one or group communication?
Advantages, disadvantages/challenges of different e-mentoring tools
EMAIL: ADVANTAGES: 1/ Participants can provide a lot of detail and attach documents; 2/ Participants can access e-mail easily, at any time, and using a variety of different devices (mobile, laptop, tablet, PC). DISADVANTAGES: Participants must wait for a response.
TEXTING SERVICES: ADVANTAGES: 1/ Participants can access the texting app easily and wherever they are, using their mobile phone; 2/ Texting can result in an immediate response. DISADVANTAGES: 1/Participants cannot include very much detail and file sharing can be tricky; 2/Participants need to take into account the time of day it is when communicating, so that their text does not disturb the recipient (i.e., by texting too late at night, for example).
VIDEO CONFERENCING: ADVANTAGES: 1/Communication is synchronous and almost 'face-to-face'. DISADVANTAGES: 1/ Can increase feelings of distance, particularly if the connection is unstable.
DIGITAL FORUM / BULLETIN BOARD: ADVANTAGES: 1/ Supports the idea of a shared learning environment for group e-mentoring: participants can discuss topics and share ideas and tips; 2/ They work as networking opportunities and could thus increase interactions and interest; 3/Messages can be organised thematically, and sub-groups can be created. DISADVANTAGES: 1/ Participants may have never used this type of digital tool before so may be overwhelmed and/or reluctant to try it.
PROPRIETARY PLATFORM: ADVANTAGES: 1/ Suitable digital tools can be selected for the platform; 2/ Being able to access a variety of tools in one place offers flexible modes of communication and may be more engaging. DISADVANTAGES: 1/May be costly and time-consuming to develop and manage.
Implementing and using e-mentoring tools
The digital tools mentioned above are easy to use and are likely to be already known to the participants, with the exception of a digital forum and bulletin boards, and a proprietary platform.  To support senior entrepreneurs with their understanding and implementation of the tools, mentors could help them to set up these digital tools and provide opportunities to practise using them. To set up the digital tools, and for information on how to use them, please see the example providers below.
EMAIL: Gmail / Google Account/ Google Workspace Learning Centre; TEXTING: WhatsApp; VIDEO CONFERENCING:  Zoom. Skype, Google Hangouts; DIGITAL FORUM/BULLETIN BOARD: ProBoards; PROPRIETARY PLATFORM: Capterra.com:  Best Mentoring Software 2021 | Reviews of the Most Popular Tools & Systems (capterra.com)
Factors which determine a successful e-mentoring programme
To begin with, asking the mentee to set goals for the e-mentoring programme helps drive the mentee's choice of mentor, the type of programme he/she will follow, and the content and discussion of the programme. The goals should be monitored, and the results measured. Offering a pre-programme induction to the digital tools to be used and providing on-going support is also advisable. Furthermore, selection of the most suitable digital tools, matching the right mentor to the right mentee, and ensuring the e-mentoring platform (if a proprietary platform is used) is easy to navigate, are all essential to ensuring a successful e-mentoring programme.