Lesson 2. The market: Sales and Marketing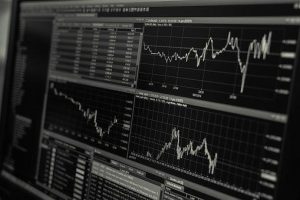 The following will explain how marketing and sales should be carried out. For this purpose, two general sections are distinguished: (A) The market, and (B) sales and marketing.
THE MARKET
Describe the market/customer: Before you start with sales or marketing, you need to identify the market you want to penetrate and your potential customers.
Competitors: there will always be competitors with the same service/product, so you need to think about: How good are the services offered by the competition? What is the price? How fast do they deliver their products? How good is their website? How is their product development? What are their weaknesses?
Buying patterns: Four main factors influence the selection of a product/service by a consumer: cultural, social, personal and psychological factors.
Consumer segmentation: For a new company, it is difficult to reach all consumers at once. Therefore it is necessary to select special groups of consumers. This is called segmentation. With these arguments, analyse: What is the buying behaviour of your customers?
Realistic number of buyers: It may be easy enough to estimate the potential number of customers, but how many will really want to pay for your product or service?
Competitive parameters: Competitive parameters are the things that make customers buy a specific product. Depending on the product, the competitive parameters will be different.
Possibilities and threats in the market: Sometimes the market gives the company possibilities that it was not previously aware of. For example, the government might make a new law, saying that everyone has to wear a mask to protect against pollution. If you are selling masks, this law has given you a great possibility to sell. What possibilities and threats do you see in the future of your market?
SALES AND MARKETING
These are the tools you have to approach potential customers in order to increase interest in your product or service.
Contact your customers: How will you contact the customers you have already identified? Experience shows that the most difficult part of starting a business is finding a sufficient number of customers. In this phase you should answer these questions to attract new customers:
(1) family network?; (2) networks of friends?; (3) logo and corporate image? (to generate a professional vision of the business); (4) business cards and folders with contact details?; (5) business letter? (for future invoices or letters it is important to have a template on the pc); (6) website?; (7) e-mail? (avoiding creating spam and using it carefully); (8) telemarketing? (phone calls); (9) offline advertising? (posters, advertisements…) and online? (social media); (10) social media activity?; (11) signage? (e.g. listing your entity on Google Maps); (12) TV or radio? (only if cost-effective, as it is very expensive); (13) trade fairs and industry events? (to present products/services); (14) public relations? (interviews with journalists); and (15) business start-up reception? (opening presentation event).