Lesson 1. Daring to be social entrepreneurial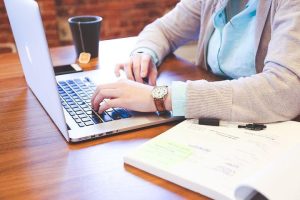 By 2050, the world's population will grow to more than 2 billion older people. There is a growing awareness of the need for this senior population to define itself as an active population, and the new ageing paradigm emphasises the importance of an active social life and the self-fulfillment of older people. From this arises the term, "Active Ageing", which can be understood as the senior person freely performing to his/her full capacity, promoting his/her mental, social and physical well-being, and extending, at the same time, a healthy life expectancy and quality of life.
It is therefore important to make older people aware that retirement can be a time when they can take advantage of doing things that they have not been able to do before, and not only in terms of leisure, but also in terms of entrepreneurship in old age. The evolution of the global economy has shown that entrepreneurship is a very powerful tool for generating greater social movement, with creativity being a basic pillar for this.
However, for an older person to venture into entrepreneurship, it is necessary to be aware of the protection and risk factors of entrepreneurship in older adults:
Protection factors:
In order for an older person to be an effective entrepreneur, the first thing that is needed is motivation and a predisposition to innovation. To this end, a self-reflective assessment can be completed regarding what really motivates the person. This often tends to be social issues to which they have not been able to dedicate themselves to throughout their lives due to a lack of time because of work obligations. Additionally, prior entrepreneurial education is essential in order to assess and understand the real possibilities of entrepreneurship.
It is essential that older adults recognise the context of opportunities with a vision that goes beyond mere individuality and the role of the entrepreneur but looks at the collective from the perspective of the social entrepreneur.
Finally, another protective factor that will encourage social entrepreneurship among older people is that this group tends to have a wide range of experience. Therefore, they will likely have a clear vision and understanding of a wide range of social issues, such as social exclusion, which they can use to guide younger people.
Risk factors:
The economic factor is the main risk factor to the possibility of social entrepreneurship among older people. It is true that older people who carry out social entrepreneurship activities tend to do so from an altruistic perspective, but often their financial shortcomings can have a negative impact on this proposal.
Another factor which will have a great influence on whether they choose to undertake entrepreneurship (or not) is their state of health. While it is true that entrepreneurship will promote a better quality of life for seniors, in cases where the senior is in poor health, their participation will be impacted. However, it may be possible that he/she can be supported by associations or family members.
Additionally, family circumstances may mean that some older people may become involved in helping to bring up their grandchildren, which would impact on the amount of time they can spend on other activities, such as entrepreneurship and leisure activities. Increasingly, however, policies and social economies are being generated to respond to childcare needs, meaning older people may not be required to provide additional childcare support, thus freeing up their time to engage in different activities.
As can be seen, these factors are decisive when analysing the possibility of an older person engaging in social entrepreneurship. It is also important to have a vision of the benefits that social entrepreneurship brings.