Lesson 1. Is it feasible for me to take up self-employment if I am over 50? What are the keys to self-employment?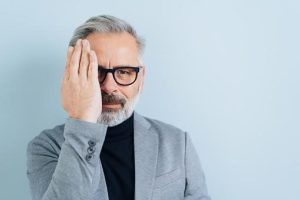 Years of professional development, work experience and the network that has been built up over the years are protective factors for self-employment for people over 50. The use of their skills and knowledge has led to an upward trend over the last decade in the entrepreneurial activity of people between 45 and 64 years of age, from 4.6% of the total number of self-employed in 2010 to 9.9% in 2019 (Global Entrepreneurship Monitor). This percentage is also expected to increase gradually. So, what are the keys to self-employment? Based on the experience of professionals aged between 52 and 68, the following 12 keys to entrepreneurship have been established (Senior Entrepreneurship Guide):
Establish the challenges: why am I starting a business? The senior should ask himself/herself the reasons that have led him/her to become an entrepreneur and write them down on paper or in a Word document.
Choosing the right moment: am I in balance? The best time for entrepreneurship requires a balance between: (1) personal motivations (2) the business environment (3) the skills to be able to do it and (4) the market. In order to achieve consistency and sustainability of the entrepreneurship project, it is necessary to analyse these elements and make sure that all of them are in line with each other. The fourth point must take into account that the idea that we have for entrepreneurship responds to a real need in our environment.
Reality analysis: what do I have and what do I need? As a continuation of the previous step, a SWOT analysis (strengths, weaknesses, opportunities, threats) should be carried out. In this way you will be investigating both yourself and the business, and you will be prepared to overcome the weaknesses and threats and, above all, to enhance the strengths and opportunities. Until you have tried to solve the problems detected with the SWOT matrix, it is not advisable to continue.
Detecting management indicators: am I doing it right? It is important to establish assessment to start creating numerical indicators against which you can compare yourself on a quarterly, half-yearly or annual basis. Indicators should be (1) specific, tangible and concrete (2) measurable (3) realistic and achievable (4) relevant and (5) temporary, with a set time frame. For example, with my first dissemination action to stakeholders I have reached, in month 1, 20 people. In month 6 I have managed to reach 100 people.
Time management: you should analyse how much productive time you have in a day, and how much time you lose. Once you know that, you have to improve your productivity by eliminating everything that distracts you. It is also important to learn how to manage breaks.
Calculating the budget: it is important to detail the financial plan where provisional profit and loss accounts and a cash flow plan are indicated in order to be able to make appropriate economic decisions. In addition, it is important to know that deadlines must be flexible, that people make mistakes, and that you will often have fewer resources than expected.
Continuous evaluation: it is important that, little by little, more audiences are reached through face-to-face meetings or outreach activities. In this way, the expansion and reach of the business will be greater.
Powerful pitch: it is very important to develop a good pitch to capture the attention of stakeholders and the target group. The pitch should be focused on customers and investors and contain indispensable information without including too much product detail. This will generate curiosity in the interlocutor and once they are interested, you will provide them with more information. Keep in mind that in speech, only 7% of understanding relates to the content of the message, 35% is the tone of voice and 55% is the non-verbal language.
Setting up the structure: what human resources do you need? It is essential to have people with empathy, adaptability and resilience skills. Cooperation will always add value to the venture, so you need to know who is going to be part of the team. Also, creating an environment conducive to development and motivation is very important, so it is advisable to constantly evaluate performance and adjust the needs of our project to reality, without losing sight of our goal.
Seeking funding: It is not advisable to seek funding at the beginning of the project, as it will have a small valuation and you will be leaving everything in the hands of investors. However, if you wait too long, you may have missed out on opportunity costs (faster project growth, a more balanced workforce…). Therefore, the key moment is the halfway point. However, do not forget that the main source of investment should be customers and not investors.
Communication of the proposal: it is important to have a communication plan that takes into account aspects such as (1) that the tone of voice and language is appropriate for the target group (2) create a corporate image and a logo whose colours convey what we want  (3) look for good practices in other similar entrepreneurship projects (4) create a list of "frequently asked questions" and of important messages that we want to convey (5) the communication channels (social networks, websites…) must be those that will give us the best results (6) the communication channels (social networks, websites…) must be those that will be the most effective for us (7) the communication channels must be those that are most effective for the target group (8) the communication channels must be those that are most effective for us and should be those that will give us the best results, as it is better to be in a few channels and give a good image, than to be in many and have hardly any presence at all.
Time planning: it is important to plan the tasks to be carried out, paying special attention to those that must be done during the week. Agile methodologies such as ASANA or Teems can be used to manage project tasks.