Lesson 1. Sustainability and business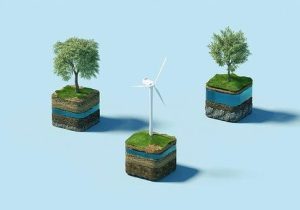 Sustainable development from training is more than the application of techniques and programmes, it also requires clarifying values and attitudes aimed at achieving a balance between human, economic and environmental well-being.
By working on the quality-of-life components, through the projects and good sustainable practices that older people undertake, we are also contributing to their professional development, from a community approach, and to their social and environmental commitment.
So, what tools can we use? We outline them schematically in each phase in which we organise the actions. In other words, we then go on to describe how to undertake this challenge, what methodological strategies, what procedures and what actions to put into interaction in order to achieve it, because its implementation requires it:
1ST PHASE. PREPARATION AND ASSESSMENT OF NEEDS FOR ACTION: Defining where to start: what strategy to use to start outlining the project to be undertaken, taking into account the priority social and environmental needs of the community: joining a project that already works; MAPPING, exploring the needs of the environment within reach; transforming a previous experience….
Motivation of the participating staff: what problems and action challenges stimulate them to undertake this project, what strengths do they have (values, interests, skills) and what do they want to undertake?
Establishing links, alliances, from networking: dilemmas through problem situations; life stories; artistic expressions; demonstrations; debates; simulations; creative decision-making techniques (brainstorming, Nominal Group, CANVAS, Design Thinking…); coordination and cooperation meetings, workshops or other types of meetings with organisations, institutions and social bodies…
Assessment of social, economic and environmental needs, through techniques to be used with key informants (interviews…), collection and analysis of information, questionnaires, observation, social indicators…
 2ND PHASE. PLANNING THAT PREPARATION: deciding what action and with whom, how to assess the quality of the project and the ecological footprint in the community.
3rd PHASE. IMPLEMENTATION: recording the actions through diagrams, reports, memories, drawings… and reflecting on whether they are coherent with the objectives to be achieved and their environmental impact.
4th PHASE. EVALUATION-MONITORING: by means of reports, minutes of the sessions, individual and group self-evaluation, questionnaires, rubrics and other instruments appropriate to each project.