Lesson 1. What is E-Mentoring?
Mentoring and E-Mentoring
Mentoring is supporting and encouraging others with learning, personal or career development with the overall aim of developing their skills, improving their performance, and fulfilling their potential. Growth and development are key to mentoring. Formal mentoring is an organised programme where a suitable mentor is matched with a mentee, depending on the needs of the mentee and the skills and knowledge of the mentor. Traditionally, mentoring has taken place face-to-face, but because of our increased access to, and use of, technological devices, and in response to Covid-19, using technology to communicate has become more common and necessary.
E-mentoring refers to the use of technology to engage in mentoring, for example, using a PC, laptop, tablet, or mobile phone for emailing, making conference calls using video platforms, sending messages using text-based communication methods, using chat features, and posting to digital bulletin boards and forums.
E-mentoring's aims and goals are the same as face-to-face mentoring, for example, to encourage the development of skills and knowledge. The major difference is that e-mentoring utilises technology to support the communication processes between mentor and mentee.
The advantages, disadvantages and challenges of e-mentoring
E-mentoring offers many advantages in comparison with face-to-face mentoring:
As it is not necessary for the mentor of mentee to live near each other to participate in the mentoring programme, this increases the potential to recruit mentors with specific relevant skills and expertise. Likewise, mentees who might not have been able to receive mentoring previously, can access the programme regardless of their location.
Providing both mentor and mentee have access to stable wi-fi and the required technological devices, e-mentoring facilitates frequent and easy communication which can be synchronous (communicating via video conferencing tools) and/or asynchronous (communicating by email). Communication can also be set to specific times, or it can be left open, allowing mentors and mentees to communicate when they wish/can.
E-mentoring allows for the option of blended learning to be introduced: the potential to offer a mixture of face-to-face and e-mentoring.
The digital tools required to implement e-mentoring are straightforward and easy to use.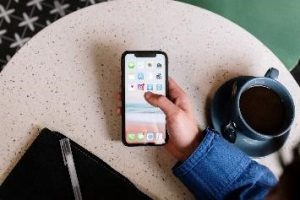 Disadvantages of e-mentoring:
 Mentor and mentee may never meet face-to-face, which could impact on the quality of the relationship formed between mentor and mentee.
Challenges of e-mentoring:
A lack of confidence in using technology, or an unwillingness to use technology for this purpose.
Maintaining user privacy when using public resources.
Unstable wi-fi and technical issues could impact upon the quality of the communication.
One-to-one e-mentoring and group e-mentoring
E-mentoring can be conducted one-to-one, in small groups, or a combination of both. There could be one or more mentees taking part with one or more mentors.
One-to-one e-mentoring could be more personalised and focused solely on the needs of the individual mentee. Group e-mentoring creates a shared learning environment which can be further supported with the use of a digital bulletin board for example, where mentees and mentors discuss topics and share ideas and tips. Topics/ideas the mentee had not considered could be mentioned, providing inspiration that may not have come up in one-to-one mentoring. Furthermore, the digital boards work as networking opportunities for mentors and mentees alike and thus could potentially increase interactions and interest. Communicating with more than one mentor enables access to a wider range of knowledge and skills.
Both types of mentoring have advantages for learning potential. A mixture of both individual and group could be most beneficial.