Lesson 1. What is Mentoring?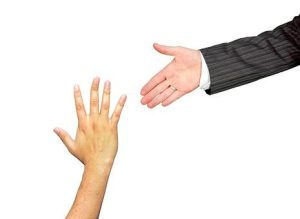 When we look at the history of mentoring, we see that as a concept it was originated with the character of Mentor in Homer's Odyssey which was written about 800 BCE. Mentor was the person who looked after Odysseus' son as a teacher, adviser, and friend. We can state that Mentor character associates with the Mentor profile we know today because mentoring is a process of advising and training a mentee. It is important to know that a mentoring partnership is based on mutual trust and respect. Mostly it includes two people within the same industry or same networking organization. We need to underline that one of the main purposes of mentoring process is to share knowledge and experience.
PURPOSES OF A MENTOR
Help mentee grow as a person
Help mentee be the best version of themselves
Help mentee achieve their career and personal goals
Share valuable life lessons
Challenge mentee's limiting assumptions
Improve mentee's confidence, self-awareness and communication skills
Basic rules in Mentoring:
Establishing a relationship of trust by committing to mutual confidentiality
Having a clear time plan for mentoring sessions
Sharing honest feedback
Creating a mutual learning relationship
Having a plan or process to follow
Having a periodic evaluation of the mentor relationship
MENTORING VS. COACHING
Even though both coaching and mentoring can help individuals learn and grow professionally, the two have some different aspects.
| | |
| --- | --- |
| MENTORS | COACHES |
| voluntary commitment | professionally trained and paid |
| have several different road maps for mentee | have one specific road map for mentee |
| focus on long term development | focus on current performance |
| more directive-sharing knowledge and experience | non-directive, posing the right questions |
| have less strict and structured agenda | follow more strict and structured agenda |
STAGES OF MENTORING
Initiation, Cultivation, Separation and Redefinition are four basic stages of the mentoring relationship. Throughout the process mentoring relationship may move back and forth between the stages within the determined framework.
Initiation: At the first stage, mentor and mentee get to know one another and build trust. Mentor can also find out about the learning needs of mentee by observing and asking the right questions.
Cultivation: The longest period in mentoring stages is Cultivation. During this stage, mentor and mentee can collaborate to carry out the projects or the program.
Separation stage: At Separation stage, mentee is given autonomy and has less frequent meeting with the mentor. It is good to share self-management strategies with mentee at this stage.
Redefinition: Redefinition is the final stage of any formal mentoring relationship. This is the time when mentor and mentee relationship becomes peer-like.