Lesson 1. What product/service do you want to launch?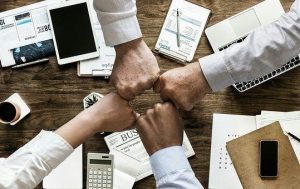 In the following, the phases and their consequent actions will be numbered in order to launch a product or a service:
Describe the product/line of goods/services as accurately as possible: The business has the following products/lines/services (…); Differences of the products/lines/services from those of your competitors: (…) Frequency of purchase/shelf life of the product: (…)
Cost estimation: you should know what the customer is willing to pay for the service or product you offer; you should also know how much it will cost to buy, produce or import the product. The difference between the two amounts shows how much money you will have left to pay for business expenses and your own salary (or the company's profit).
2.1. Pricing – the Market: You should set the price of your product/service. Considerations for pricing: A) More than price: Price is only one of many competitive parameters, as service, quality, proximity to the market, prestige, "the good story" etc. are also important. B) Target Group Demand: The conditions of your target group also influence the pricing: What are the customer's requirements, purchasing motives, spending capital? Put yourself in the customer's shoes, and then set the price. C) Market structure: you should investigate the general price level of the product/service; are competitors campaigning based on price; what other competitive parameters apply? D) Substitution: you should also consider whether other products/services can be substituted for yours. The higher the possibility of substitution, the greater the customer's benefit in buying the cheaper product/service.
2.2. Pricing – Costs: Market mechanisms allow you to set a high price for your product/service if there is high demand and low supply. Conversely, if there is low demand and a surplus of similar products/services on the market, you may be forced to set a low price. Before your product/service reaches the customer, several cost-increasing activities will have taken place, such as: purchasing, cost of sales and perhaps also processing of raw materials; salaries; import expenses, administration, etc.,
Once you have determined your costs, you can easily set a "break-even price" for your product/service. Add the required profit and you have a selling price. Don't forget to add VAT or other state-mandated charges if it is mandatory in your country.
The calculation could look like this: Cost price / raw material + Cost of production + Profit = Sales price.
3.Interchangeability: if price is the most important parameter in your business, then you should consider whether other products/services are interchangeable with yours. Which competitors sell the same product/service with similar ideas to yours?
Supplier(s): Some companies have a wide network of suppliers all over the world. Others have none as they are their own suppliers. Do you offer a product that needs to be delivered by specific suppliers?
Stock: you have to consider how much stock you need in your company so that the customer can have it whenever he wants to buy it. But it is also very expensive to have a lot of stock. How much stock do you need for your business?
Distribution: For many companies the distribution of products/services is a big problem. If you want to sell your product directly to consumers it is often difficult to find qualified sales channels. Which sales channels are best for your product?
Competitors: there will always be one or more companies providing a similar service or product for the same demand as yours. Who are your competitors?
Potential for development: most products have a certain shelf life in the market. The evolution of society and technology will influence their lifespan. Where does your product stand within its lifespan?