Lesson 2. Benefits of social entrepreneurship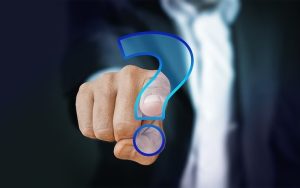 Fowler (2000) defines three types of activities that he describes as 'socially entrepreneurial':
Integrated social entrepreneurship refers to situations in which an organisation's economic activities are explicitly designed to generate positive social returns, such as micro-credit.
Reinterpretation is a variation of social entrepreneurship and refers to situations in which existing non-profit activities are used creatively so that they reduce costs to the organisation by increasing and diversifying the organisation's income, such as delivering meals to the elderly.
Complementary social entrepreneurship is a situation where the generation of financial surpluses does not produce social benefits but is a source of income diversification. For example, non-profit organisations add a profit-making activity that does not generate social benefits as such, but the profits can be used to pay the debts of their non-profit social mission.
Thalhuler (1998) distinguishes between for-profit and non-profit entrepreneurs in the following way:
For-profit entrepreneurs have the following characteristics: strength based on the personal skills and knowledge of the entrepreneur; a focus on short-term financial gains; open-ended ideas; profit is an end; profits are reinvested in a future goal.
Non-profit entrepreneurs are characterised by: strength propelled by collective wisdom and experience; a focus on long-term capabilities, ideas are limited by the company mission; profit is a means; profit is put to use for the benefit of others.
The primary objective of a Social Entrepreneur is a priority to have a socially useful activity, often because he/she has detected a gap that neither the market nor the public sector satisfies. These different experiences are very much linked to the economic and social context. Terms such as social inclusion, biodiversity, and fair trade have been at the origin of many social enterprise initiatives for several years.
Considering these types of entrepreneurships, the benefits of social entrepreneurship for older people can be concluded as:
1.The Social Entrepreneur's project is usually based on the development of a community, which plays a very important role in getting the project off the ground
2.The European EMES Network (www.emes.net) brings together university research centres and individual researchers recognised for their work on the social and solidarity economy. It distinguishes four economic and five social criteria that are advantageous for a socially situated entrepreneurial path. The advantage of this is that both economic and social criteria are combined.
a) Economic criteria that are advantageous for those involved in this orientation:
– continuous activity of the production of goods and/or services,
– a high degree of autonomy,
b) Useful and citizen-friendly social criteria:
– an explicit service offered to the community,
– an initiative from a group of citizens,
– decision-making power not based on capital ownership,
– a limitation on the distribution of profits.
These economic and social factors are part of the framework of social entrepreneurship and are meaningful in both respects.
To complete the question of meaning and development, other advantages of social entrepreneurship can be mentioned:
achieving what you want with passion, pleasure and freedom in the power to act,
providing meaning to one's work activity,
being independent and free in your choices, decisions and actions, and able to cooperate more with other organisations and obtain help and support, whether from a social point of view (mutual aid) or a financial point of view (grants),
the power of the media, which is currently broadcasting and covering the subject of entrepreneurship in a very positive way.