Lesson 2. Social media to promote social entrepreneurship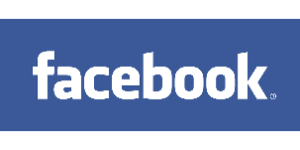 SOCIAL MEDIA
Social media promotion means using social media channels, such as Facebook or Instagram, to promote a brand, product, or service. With around 4.48 billion active social media users, an engaged audience is already established. Companies can use the business tools provided by social media companies, who recognised the growing use of their social media sites for business marketing, to reach out to current and potential customers by sharing meaningful, relevant content and following a well-thought-out social media strategy. While Instagram and Facebook share some similarities, they should be viewed as distinct channels requiring their own unique strategies.
| | |
| --- | --- |
| Facebook | Instagram |
| Attracts all ages groups – potential for increased ad visibility. | Most popular with millennials aged 19 to 29 years old. |
| Facebook Shops – allows users to upload and/or tag products from their website on their Facebook page which users can click on and purchase without leaving the Facebook page. | Instagram Shops – it is possible to tag products in images so users can shop directly from Instagram without leaving the site. |
| Targeted reach and retargeting – used for lead generation, increasing brand awareness with video ads, driving web traffic, and encouraging purchasing. Possible to target new audience by age, location, interests, etc, or retarget website visitors and email subscribers. | Brand marketing and awareness – effective channel for showcasing a brand's story and personality. |
| Facebook Lead ads – designed so users don't have to leave the Facebook platform to engage, effectively reducing bounce back rates. | Instagram Stories – allows brands to share exclusive content which is only available for a short time. |
| 2 billion active monthly users | 1 billion active users per month. |
| Allows 2-way communication between business and customers. | Includes features to get audience feedback, answer FAQs. Q&A sticker, and drive traffic to your website with one swipe-up link. |
The overall aim of social media promotion is to increase traffic to a company's e-commerce website and boost sales. Social media promotion also helps companies increase brand awareness, establish engaged communities, understand their audience and how their brand is perceived, provide customer support, and advertise their services and/or products. The success of social media promotion is reliant on the creation and posting of engaging and relevant content. For example, a social entrepreneur may share information about the social issue the company is addressing with its audience. Creation of a social media plan, a document which details a company's social media goals, tactics to achieve them, and the metrics that will be used to measure progress, is essential.
CREATING A SOCIAL MEDIA PLAN
Selection of social media GOALS that align to BUSINESS OBJECTIVES
Without clear objectives and goals, it is impossible to measure success and return on investment (ROI). Use the S.M.A.R.T goal framework to guide business actions and ensure results. Using this model, goals and objectives should be:
S – specific      M – measurable   A -attainable   R – relevant   T- time-bound
Track MEANINGFUL metrics – 4 key areas can be monitored: Awareness: your current and potential audience; Engagement: how audiences are interacting with your content; Conversion: the effectiveness of your social engagement; Consumer: how active customers think and feel about your brand.
Know your audience: Create an audience database: age, location, average income, job, interests, etc.
Know your competition: Learn from the competition: implement a competitive analysis; use social listening; company key word search.
Do a social media audit: Analyse: What's working and what isn't?
Set up accounts and improve profiles: Decide which social media network to use. Set up your profiles. See Hootsuite Step 5: Set up your profiles for step-by-step guides on how to set up a Facebook, Instagram and Twitter business account.See How to Create a Social Media Strategy in 8 Steps (Free Template) (hootsuite.com)
Find inspiration: Learn from competitors and social media success stories and case studies. For example, Facebook's business social media success stories can be found here: Success Stories about Facebook Advertising | Facebook for Business
Create a social media content calendar: Plan when you will share content and when you'll interact with your audience.
Evaluate and adjust your strategy: Look at performance metrics, re-evaluate, test, and make necessary changes.
Source: How to Create a Social Media Strategy in 8 Steps (Free Template) (hootsuite.com)