Lesson 2. The benefits of professional mentoring for entrepreneurship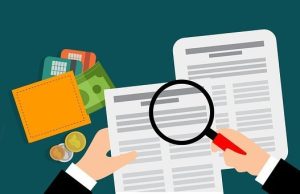 One of the key benefits of mentoring is the development of the mentee's leadership philosophy. Also linked with the advantages of mentoring is the development of an individual entrepreneurial mind-set. An entrepreneurial mind-set can be described as an assemblage of beliefs, knowledge, skills and attitudes through processes that drive entrepreneurial behaviour, i.e., the ability to take ownership; and be self-directed; action-oriented; highly engaged; resilient; resourceful; solution oriented; curious; creative, etc. Mentoring for an entrepreneurial career path doesn't provide answers but supports the mentee to identify the right questions.
As seen before, entrepreneurship can be described as the set of combined competences and behaviours that leads a person to recognise an opportunity to create value. Entrepreneurship and mentorship have an aligned sets of competences and behaviours. This means that the abilities that define a good mentor are also the ones expected from any entrepreneurial mind-set.
Entrepreneurial learning is not only fundamental for self-employment or business creation; it is essential also for personal development. Entrepreneurial learning, understood as the acquisition and development of knowledge, skills and attitudes to develop an entrepreneurial mind-set or an entrepreneurial activity, is essential in mentorship.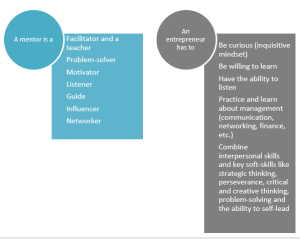 As someone who has accumulated experience in a specific field, do you believe you have gathered the skills to mentor someone else? At this stage of your life, you should consider becoming a professional mentor. Challenge yourself and train yourself as a mentor and offer your mentoring services to support other seniors to develop their careers and/or businesses. Next, you are going to learn the basics of mentoring programmes and how you can implement them.
First, test your mentoring competences here:
Test 1: Mentoring Competency Assessment (MCA) for self-reflection[1]
Test 2: Self-assessment: how good a mentor are you?[2]
[1] https://uwmadison.co1.qualtrics.com/jfe/form/SV_5jMT4fhemifK01n?Q_JFE=qdg