Lesson 2. The role of a mentee in the mentoring process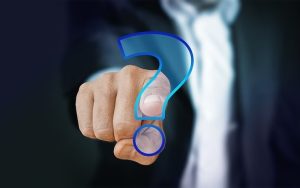 A clear definition of roles lead to smooth communication and an effective relationship between a mentor and mentee. The mentee is expected to behave accordingly in the stages of mentoring just as is expected from a mentor.
WHAT ARE THE ROLES OF A MENTEE?
The Roles of a Mentee
Drive of the relationship
The mentee should

·         Explain to the mentor clearly about the skills, knowledge, and goals that she/he expects from a mentoring process via open communication.

·         talk about new important subjects with the mentor at any point

Development Planner

 

The mentee should develop and maintain the mentoring action plan and collaborate with the mentor to reach the goals
Resource Partner

 

The mentee should look for beneficial resources and people in collaboration with the mentor
Teacher

 

The mentee should search for valuable opportunities to give back to the mentor
Continuous Learner

 

The mentee should benefit from the whole mentoring process as a learning opportunity
ATTITUDES OF A MENTEE IN INITIATION, CULTIVATION, SEPARATION, REDEFINITION STAGES
The attitudes of a mentee in the 4 stages of mentoring are presented in the following table. These attitudes are not valid only for these stages. Some attitudes are needed in all stages of mentoring. Here, only the most prominent ones are mentioned.
| | |
| --- | --- |
| Mentoring Stage | Attitude/Skills of a Mentee |
| Initiation | Trustfulness, relationship builder, stating needs and expectations clearly, peer observation |
| Cultivation | Collaboration, conflict resolution, active listening, learning to learn, interaction, open-mindedness |
| Separation | Active listening, confidence, self-reliance |
| Redefinition | Openness to change, redefining the roles |