Lesson 2. What are the benefits of management practices for sustainability in innovation and social entrepreneurship sectors?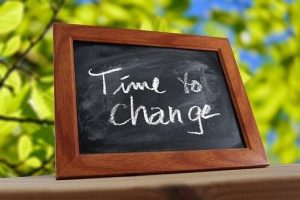 In recent years there has been an increase in the number of jobs linked to the environment, with a growing weight in the Spanish labour market. Activities linked to the environment are expanding and transforming, have a high growth potential and represent a great opportunity for the creation of eco-innovative companies. They address the need to adapt to the labour market to new global demands and opportunities, such as a digital and ecological transition. Training needs of professionals for the implementation of "Sustainable Rehabilitation" and "Urban Regeneration" are also detected.
KEY ELEMENTS
Offer training and consultancy opportunities in areas such as the following: digital, technological, entrepreneurship and social economy linked to endogenous products and services (local and green dimension), forestry and agricultural use, online commercial activities, support, protection and promotion of human rights in general and of those social groups in situations of vulnerability or dependence. In addition, urban life must be regenerated to meet the demands of a population that demands that this life be of quality. Listening to urban citizens and providing solutions that are sensitive to new priorities and needs, particularly in the green and circular economy, as well as in urban mobility, among others. In the same way, it is key to revitalise rural areas to address the demographic challenge and the recovery of the quality of life and employment of the population. Likewise, we are witnessing a new conception of the city, with new needs and new challenges, which must also guarantee the quality of life, work, leisure and free time for people.
The Recovery Plan itself (Recovery, Transformation and Resilience Plan of the Spanish Government) will generate demand in occupations such as energy efficiency, renewables, infrastructures and digital solutions for which it is important to have qualified personnel. It is therefore advisable to train unemployed people in the specific skills required to fill the positions that provide an essential service.
Contribution of the components to ecological transition: a climate-neutral, more digital, more sustainable economy with more opportunities in the process of transforming our economic system towards a circular and decarbonised, more climate-resilient economy, in which renewable energy and efficiency gain prominence.
Entrepreneurship and micro-enterprises: new territorial projects will address the demographic challenge and facilitate productive transformation, in particular towards a green and digital economy. These projects would include agricultural training and employment projects that address the population in rural areas and their small municipalities, sustainable local development dynamisers, social economy initiatives for cultural and artistic action, Ecological Transition Initiatives, Local Development Initiatives, Rural Tourism and Historical and Artistic Heritage, among others.
Areas:
Climate change mitigation
Adaptation to climate change
Sustainable use and protection of water and marine resources
Circular economy, including waste prevention and recycling
Prevention and control of air, water and soil pollution
Protection and restoration of biodiversity and ecosystems