Lesson 3. A canvas instead of a business plan for organizations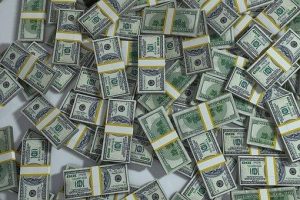 A typical business plan has been replaced by a canvas as a model business development tool. A canvas is a strategic management template used for developing new business models and documenting existing ones. A canvas is typically structured as follows:
Table 2: Business model Canvas example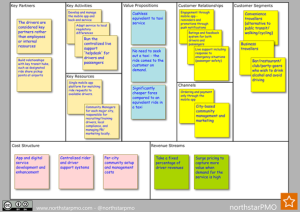 Key points: continuous learning, making decisions related to the model plan, the ability to apply adult learning principles in the context of entrepreneurship towards a business model.
Managerial decisions are made at all levels of the hierarchy. Therefore, it's important to understand what type of decisions a decision support system is going to support.
Strategic decisions: As strategic decisions are not related to the general functioning of an organization; these are non-repetitive in nature and require a lot of time to be arrived at. Generally taken by the highest level of the hierarchy, strategic decisions involve careful analysis of the situation and consequences. Some examples of strategic decisions include: evaluation of an investment proposal, decisions related to mergers and acquisitions, resource allocations, fund raising, etc.
Operational decisions: These types of decisions fall under two categories. Decisions pertaining to plant location, production volume, distribution channel and policies are taken by top management. These are long-term decisions that directly impact the functioning of a business. The second category of decisions is related to day-to-day functioning, which are taken by middle and lower-level managers.
Managerial decisions: These decisions pertain to resource allocation, talent management, research and development, new product introduction, withdrawal or revamping of old products. These are combined decisions taken by top and upper middle management.
Each type of decision requires different level of support. A decision support analyst needs to analyze what types of decisions need to be supported; who is involved in the decision-making process; and whether alternative courses of actions are required to be shown.
Complementary tools for business model development using a Canvas
To succeed today you need to improve your business idea with tools that help you to plan to meet the specific challenges of your business model.
Strategic tools:
BCG Matrix
Strategy Palette
DAFO Matrix
Force Field Analysis
The strategy palette
Financial Tools:
Cash flow
Ratio calculator, Leverage, Liquidity, Profitability
Business loan calculator
Financial statements template
Benchmarking tools
Templates and guides:
Marketing plan template
Letter of offer template
Onboarding checklist
Sales proposal template
Pitch deck template
Cash flow projection tool