Lesson 3. Ways/Strategies/Tips for an Effective Relationship in Mentoring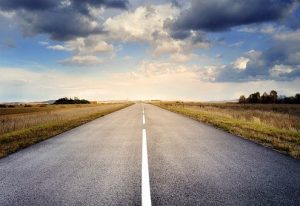 Building trust is possible through effective communication, and purposeful and fruitful mentoring relationships can be built through trust. A relationship that is fulfilling and beneficial for both parties can be recognized as a successful mentor-mentee relationship. Here are ten tips to build a more effective and productive relationship between mentors and mentees.
Keep in mind that both parties have their own share of responsibility for each strategy!
Ten tips for a more effective and productive mentor-mentee relationship
Mentor's Responsibilities
Mentee's Responsibilities
1. Keep your communications open
Let your mentees know, in cases of a busy schedule, when you will be unavailable and help your mentee set realistic expectations.
Be as frank and direct as possible. Let your mentor know your goals and expectations of the program.
2. Offer support
Encourage your mentee to communicate and participate. Support them in preparing a solid action plan.
Keep in mind that your mentor is there to guide.
3. Define expectations
Support the mentee in setting up a framework to measure achievement.
Make sure your mentor knows what to expect from you.
4. Maintain contact
Try to be available at appropriate times. Keep responding to your e-mails, provide advice, resources and guidance when asked.
Always mind your manners. Check your e-mails frequently and don't hesitate to ask questions.
5. Be honest
Remain truthful and tactful while evaluating.
Let your mentor know when you don't understand or have another opinion.
6. Actively participate
Engage in your own learning while you are mentoring, Collaborate on projects. Ask questions and experiment.
Listen and ask if you can observe or attend your mentor's work if s/he is nearby.
7. Be innovative and creative
Share your ideas, give advice and be a resource for new ideas.
Offer ideas on what activities and exercises you can do together.
8. Get to know each other
Both parties come from diverse backgrounds and experiences. Get to know each other individually.
9. Be reliable and consistent
Remaining consistent will make the other party trust you. Trust is the building block of an effective mentoring relationship.
10. Stay positive
Recognize the work the mentee has done, and the progress made.
Keep in mind that your mentor is not trying to criticize but to offer feedback.